Skin, Body, Soul
Rejuvenation Retreat
Rediscover Your Glow
Do you look in the mirror in the morning and think "I look like a zombie"?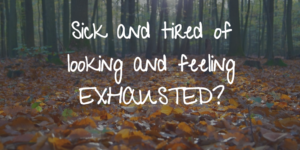 Do you start craving your afternoon coffee before your morning coffee is even finished?
Are you sick and tired of saying to yourself "I can have my life back when my kids are in college"?
Are you always running from one thing to the next and putting yourself last?
Remember what it feels like …
…to be taken care of, to be nourished, to be loved.  To treat yourself with the same love you give out to your family day in and day out.  To balance your driving the kids around with equal parts self-care: whether that's yoga, facial, massage, reading or girl-time.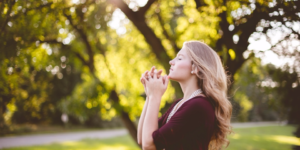 If you are ready for the four most radiant days of rejuvenation and recharge that you've ever had,
If you are ready for a dramatic change in the way you are living your life,
If you are finally ready to take control of your health and start caring for yourself, deeply and truly…
…Then you are ready for the: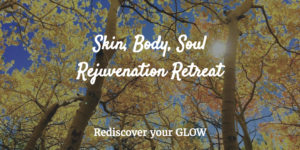 APRIL 26th – 29th, 2018

Only 10 spaces left available.
WARNING: This level of nurturing may leave yourself craving even more you-time when you get home.  Side-effects will include rampant joy, random hugs, and uncontrolled giggles.  
Our All Inclusive Retreat is ideal for anyone wishing to:
Create habits over a weekend that last, even if you've never been able to sustain a health change for more than 30 days.

Take your Vitamin N (N is for nature), as healing now as it was when you played outside as a child.  

Experience the feeling of being held in a safe space through heart-felt connection with other powerful women.

Detoxify with healthy foods, fresh clean air, and far-Infrared sauna.
This Retreat is NOT for you if:
You want a typical R&R experience like at a retreat mega-center.  This will be small and intimate.  

You aren't ready to fully let go.  Even if you want to let go but you don't know how, we can help you.  If you know you're going to resist, stay home.

You can't stay off the technology.  Cell phone use will be restricted to non-communal spaces.  

Only 10 spaces left available.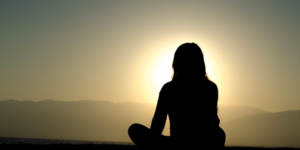 What to Expect:
Heart-felt Connection with others

Much-needed Time to Self Reflect

The feeling of Aliveness by taking Vitamin N

An exhale that you know means "I'm more relaxed than I've been in a while"

An expedited self-care education leaving you a master of nurturing yourself
What's Included:
All Meals: Simple, easy, paleo-friendly, nutrient dense, vital, fresh, whole foods.
Minimally processed, consciously sourced animal products and plants. No gluten, sugar, GMO's, or artificial anything.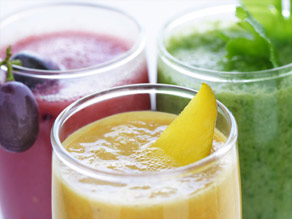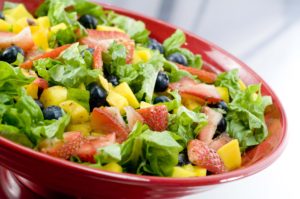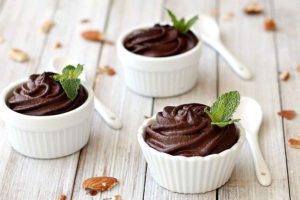 Meals are designed to make you "mmmmmm" and ask, "Are you sure this is healthy for me?"  If this is a new way of eating and you have any concerns or questions please let us know, we will be happy to discuss the menu with you.  
All Activities: Yoga, Meditation, Recipe Demos, Hiking and Nature Walks, Bon-fire, Far-Infrared Sauna, Reiki Healing Circle.  
All Workshops:

See complete list of workshops under Meet Your Hostesses.
Special take home gift-bag filled with self care goodies.
Fresh mountain air, spectacular fall foliage, moon, stars, sun risings and settings, peace, tranquility, learning and relaxing are all included in the package at no extra charge 🙂

Private Self Care Services Available at deep discounts.
All activities are optional.
You can choose to join in on all of our workshops or go take a nap, journal outside on the patio, or read a book by the fire instead.  
There will also be plenty of time to relax and explore the wonders of the Poconos right here in our own backyard. *Massage, facial, reiki, and consultations are available for an additional fee.
Got Questions? We have answers:
What is the check-in and check-out times?  The check-in is 2 PM and check-out is 11 AM.

What is included in my tuition? Room and board, meals and snacks, workshops and activities.

What should I bring to the retreat? Comfortable clothing, swimsuit, toiletries.

Can I bring my grumpy, judgmental, antagonistic, bad attitude with me?  Please don't.  

How many friends can I bring with me? As many as you'd like.

Do I have to bring any friends with me? No, but you may be asked to share a bedroom with another guest.

What are the accommodations/lodging like?  Please check www.lakeviewretreats.com for details.

Are there showers and toilets in each room?  Yes, each bedroom has a full bathroom.

Should I bring bedding & towels? No, those are provided.

Can I request to share a room with my friend? Yes, absolutely.

Can I bring my children? We only allow guests over 18 years of age at the retreat.

What kind of food will be served? Healthy, free of common food allergies and sensitivities, paleo-friendly.  We will do our best to accommodate any food allergies/preferences.

Is there Parking? Yes, plenty of parking.

Can I bring my computer, ipad and cell phone?  Yes, but we prefer that you limit the electronics use to your room during private time.

Is there Wifi? Yes, free wifi is available.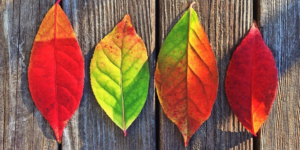 Meet your Hostesses:
We're talking about facilitators, not cupcakes there honey.
Marina Sky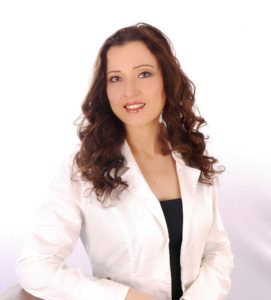 As a Certified Functional Medicine Nutritionist and Licensed Esthetician, Marina Sky has a unique approach to healing the skin inside and out with a personalized program that helps her clients achieve their ultimate goals for healthy skin and body. Marina specializes in treating skin conditions (acne, rosacea, eczema,psoriasis), as well as issues related to autoimmune conditions, digestive issues and hormonal imbalances. Marina has overcome her own struggles with cystic acne and Hashimoto's (autoimmune thyroid condition) with natural healing methods and skincare treatments, and she is very passionate about helping people look and feel amazing.
Workshops led by Marina:
Daily Hands-On, Food Preparation Demos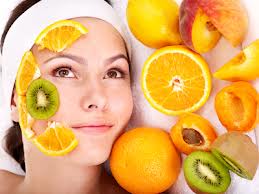 Detox Your Life – What are toxins? How do they affect your life? Learn how to avoid them and rid them from your life.
Natural Skincare 101 – Learn the best approaches to taking care of your skin at any age. Learn how to deal with common skin issues.  
Enhance Your Natural Beauty – Highlight your best features with simple makeup tips and techniques for day and night.
Got a question? Email marinaskyml@gmail.com
What Others Have Said About Marina:  
"I had the pleasure of meeting Marina through a recommendation by my chiropractor. At that time I was struggling with several issues including diabetes, weight and anxiety. I had tried many different ways to lose weight with no success. As I got to know Marina, I began to realize the depth of her knowledge about nutrition, diet and exercise, to name a few, was second to none. With Marina's help and guidance I learned how to understand the food I eat and how my body works with this food. Throughout our sessions Marina taught me so much valuable information that once I began following my personal lifestyle plan, I started seeing results. Not only have I been able to lose weight but I have developed lifestyle changes which will benefit me for the rest of my life. It is amazing how energized I feel since beginning her program. I must say Marina is the utmost professional yet she has a compassion and dedication to her clients. I am thrilled to be able to say that I worked with her." ~ Randi, 60, insurance broker
"I went through Marina's Natural Skin Program and my skin cleared up and my forehead wrinkles and smile lines became less noticeable. I used to try out all different products (some very expensive), but they only left me with more irritation. My Doctor recommended antibiotics and Accutane, but I just didn't want to risk having all those side effects from poisoning my body. I'm so glad I didn't give in and found this natural approach to resolving my hormonal acne at the core. My hair and nails are so much healthier, too. I couldn't be more pleased with the results. I love what it's done for my self esteem!!!" ~ Anne, 38, realtor
"I am 40, and I loved Marina's program for treating skin from inside and out. It was super effective for clearing up my skin. I had adult acne in my 20s and even in my 30s, and wish I knew about this earlier. Since my skin is changing, I needed something more nourishing and anti-aging as well. Now I wake up with glowing and clear skin, without any redness, dryness, or peeling. I can't believe that I finally have clear skin, and it's looking younger and younger every day!" ~ Nancy, 40, office manager
Diane Speer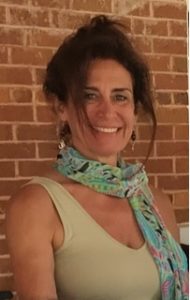 Diane began studying in various yoga, meditation and natural healing arts traditions 30 years ago after leaving the executive business world to become a mother. Her training has spanned the globe and includes working with diverse Yogic traditions including Himalayan, Iyengar, Ashtanga, and Vinyasa Yoga traditions. Having a lifelong inspiration to help others, Diane is devoted to sharing the healing
and transformational benefits of Yoga and Meditation as a path to achieve life purpose, enhanced health and authentic peace and fulfillment in life. She is compassionate inspirational speaker able to articulate mindfulness, yoga and meditational teachings in an experiential nurturing environment. Her programs incorporate Integrative mindfulness, natural healing modalities, aromatherapy, self-inquiry and meditation techniques. This style of teaching stimulates innate awareness and intuitive knowledge while participants explore, discover and progress within their own unique dispositions and capacities.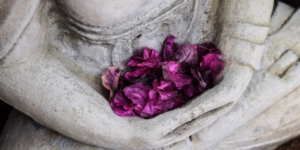 Diane regularly presents classes, workshops, retreats, professional trainings and seminars within communities, educational institutions, corporate settings, medical centers, conferences and
privately. She is a regular presenter for the National Multiple Sclerosis Society, Hospice, AARP, the YMCA, The North Jersey Yoga Conference, Georgetown University, Rutgers University, the Kessler Foundation, US Army Picatinny Arsenal, NJ; and the National Institute of Complementary and Alternative Medicine. Diane will be available to schedule private Holistic Lifestyle consultations during the retreat.
Workshops led by Diane:
Detox, destress reset and revive – Learn about simple easy yoga for any-body, breath, meditation and mindfulness for managing stress and to recharge your body, mind and soul. Yoga, meditation and mindfulness philosophy and practices will be used for destressing and detoxing and to cultivate clarity, focus and increased vitality.
Healthy glow from the inside – Learn how to re-claim self through Affirmations for Self-empowerment, aromatherapy and heart centered healing. How we dialogue in our minds effects every aspect of our being and impacts our daily lives. In this workshop methods of creating transformation personal affirmations will be practiced. You will create personal affirmations for self-empowerment, healing and positive personal growth enhanced with aromatherapy and special heart centered exercises. You will create a personal aromatherapy blend.
Self-Care, Self-love playshop – Studies show that various forms of creative arts and physical activities improve mood, reduce stress and can contribute to an overall sense of well-being. In this fun and creative playshop we will explore activities such as simple movement, sound, voice, breath and simple art collaging and free form play to channel our energies in positive ways while also cultivating a healthy sense of connection to self.
Testimonials for Diane:
"Your work with me through these very difficult times has been a huge blessing to me."  Lynn, 57 Educator and Pastor
"Thank you does not seem like nearly enough to say. Please know that I am so grateful for all that I have learned from you. I am looking forward to my continuing journey."  Claude, 48 Textile Artist
"Thank you for sharing your wisdom and offering the weekend training. Your energy and knowledge are beautiful!"  Robyn 55, Business owner
"Thanks for such an inspiring weekend. I am confident that I have chosen the right program for me because it is more than just yoga, but overall wellness that I crave to learn more about. I feel that this is exactly what I am supposed to be doing in my life. It is such a satisfying feeling, so thank you for sharing all of your knowledge and wisdom. I could have sat for days on end listening to you."  Steve 63, Architecture Business Owner
"You're an amazing person and an inspiration to me. The training course has changed my life for the better."  Sara 24, Nurse Practitioner, PhD Physical Therapist
"Thank you so much for all your work here at Selective Wellness Center over the past eight years. Your programs and classes have been of tremendous value to our Wellness Center success."  Erik 40, Wellness Center Director
"You and your presentations have been a brilliant new light in my life."  Leslie 63, College Professor
"So much more than thank you! I am always going to remember you when I unfold my mat. You have taught me so much about me! I have enjoyed our time and love your style, your flow, your way of getting into the practices, and body-mind balance."  Jeff 60, Manufacturing Director
"Diane Speer was a wonderful teacher. She was very caring, conscientious, and informative. She always took the time to make sure I completely understood all of the lesson material. The training course was perfect for me. Not only did I learn yoga, philosophy, history, teacher practices, instruction techniques, and safety; I also feel like I made many new friends that are like a close-knit family. I feel confident and very optimistic about striking out on my own and starting a yoga business. I highly recommend The Universal 200 hr. Yoga Teacher Training Course to everybody interested in profound personal development and/or wishing to become a yoga teacher."  Noi, 43 Personal Trainer, Cultural Ambassador, Thailand

Only 10 spaces left available.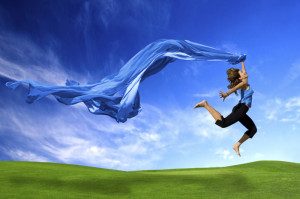 Invest In Your Health
Includes Accommodations, Meals, Snacks, Workshops and Special Gift Package.
Your two options to choose from:
Option 1

: April 26-29 ~ 4 days/3 nights ~ Thursday through Sunday
$745 double occupancy
(additional $200 for single occupancy)
Option 2

: April 27-29 ~ 3 days/2 nights ~ Friday through Sunday
$645 double occupancy
(additional $150 for single occupancy)
Option 3

: April 28 or April 29 ~ 1 day ~ Friday, Saturday or Sunday
$299 (full-day experience)
Refer a friend** who attends and receive a $50 discount per friend! Invite 4 friends – that's $200!
**Friend must be a new client to Katie and Marina.  Not applicable for Option 3.
Deposit:
$200 non-refundable deposit is due to hold all reservations. Balance must be paid within 3 weeks of retreat start date.
Book now – Get the best room selection.  Prices go up January 1st.

Cancellation Policy:  
Deposits are not refundable, but transferrable.
Cancellations within 3 weeks of retreat date are not refundable, but transferrable.
Payment:  
We accept checks, cash, money orders. Credit cards will be accepted with an additional 3% processing fee.
Payment plans are available – contact us for more information.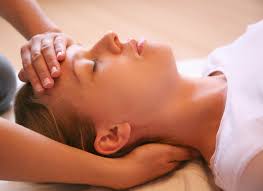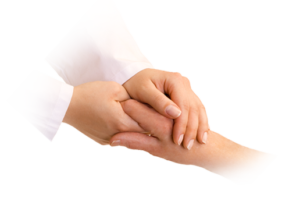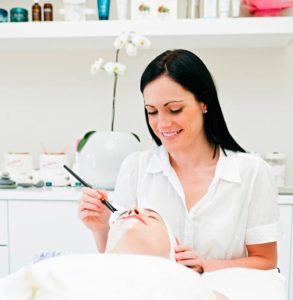 Additional Services (A La Carte):
Detoxification Kit

Private Nutrition Consultation

Therapeutic Facial Treatments

Therapeutic Massage Services

Private Reiki Session

Private Restorative Yoga Session

Private Lifestyle Coaching Session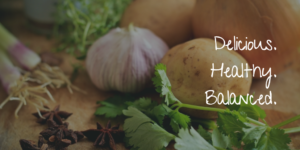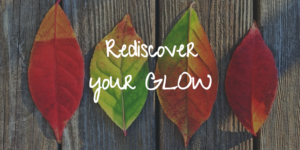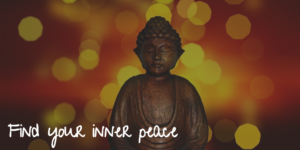 Only one thing left to do.
Grab your spot and bring some girlfriends!
Join us April 26th – 29th, 2018
Yay, you've made it this far! Which means, you must be ready for some serious self care and a whole lot of self love! As a retreat participant, you're going to get:
4 days of activities that'll leave you feeling relaxed, recharged and rejuvenated.
4 days of powerful health and wellness workshops that will empower you to make lasting changes in your life.
3 evening experiences that'll float you off to dreamland with ease.
3 1/2 days of healthy and scrumptious meals.
A sweet, retreat SWAG bag filled with self care goodies.
Life changing skills, tools and a game plan to stay in charge of your health!
Retreats that don't include half as much without the personal attention cost $1,000 – $1,500.
You get EVERYTHING for as little as $745
Refer a friend and get $50 off (that's as little as $695)!