Skin, Body, Soul
Rejuvenation Retreat
Rediscover Your Glow
Do you look in the mirror in the morning and think "I look like a zombie"?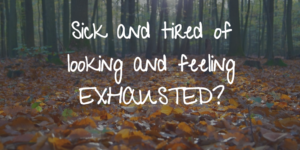 Do you start craving your afternoon coffee before your morning coffee is even finished?
Are you sick and tired of saying to yourself "I can have my life back when my kids are in college"?
Are you always running from one thing to the next and putting yourself last?
Remember what it feels like …
…to be taken care of, to be nourished, to be loved.  To treat yourself with the same love you give out to your family day in and day out.  To balance your driving the kids around with equal parts self-care: whether that's yoga, facial, massage, reading or girl-time.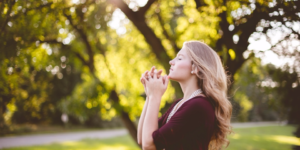 If you are ready for the four most radiant days of rejuvenation and recharge that you've ever had,
If you are ready for a dramatic change in the way you are living your life,
If you are finally ready to take control of your health and start caring for yourself, deeply and truly…
…Then you are ready for the: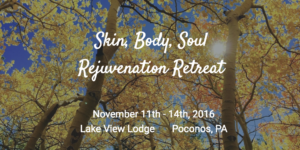 WARNING: This level of nurturing may leave yourself craving even more you-time when you get home.  Side-effects will include rampant joy, random hugs, and uncontrolled giggles.  
Our All Inclusive Retreat is ideal for anyone wishing to:
Create habits over a weekend that last, even if you've never been able to sustain a health change for more than 30 days.

Take your Vitamin N (N is for nature), as healing now as it was when you played outside as a child.  

Experience the feeling of being held in a safe space through heart-felt connection with other powerful women.

Detoxify with healthy foods, fresh clean air, and far-Infrared sauna.
This Retreat is NOT for you if:
You want a typical R&R experience like at a retreat mega-center.  This will be small and intimate.  

You aren't ready to fully let go.  Even if you want to let go but you don't know how, we can help you.  If you know you're going to resist, stay home.

You can't stay off the technology.  Cell phone use will be restricted to non-communal spaces.  

Only 10 spaces available.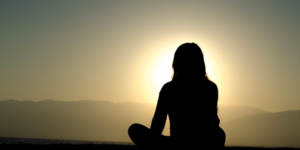 What to Expect:
Heart-felt Connection with others

Much-needed Time to Self Reflect

The feeling of Aliveness by taking Vitamin N

An exhale that you know means "I'm more relaxed than I've been in a while"

An expedited self-care education leaving you a master of nurturing yourself
What's Included:
All Meals: Simple, easy, paleo-friendly, nutrient dense, vital, fresh, whole foods.
Minimally processed, consciously sourced animal products and plants. No gluten, sugar, GMO's, or artificial anything.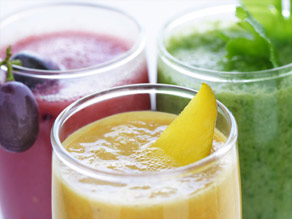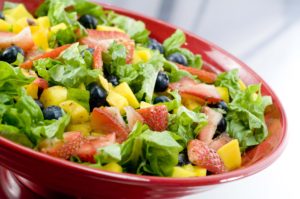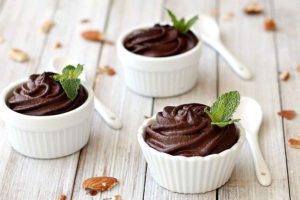 Meals are designed to make you "mmmmmm" and ask, "Are you sure this is healthy for me?"  If this is a new way of eating and you have any concerns or questions please let us know, we will be happy to discuss the menu with you.  
All Activities: Yoga, Meditation, Recipe Demos, Hiking and Nature Walks, Bon-fire, Far-Infrared Sauna, Reiki Healing Circle.  
All Workshops:

See complete list of workshops under Meet Your Hostesses.
Special take home gift-bag filled with self care goodies.
Fresh mountain air, spectacular fall foliage, moon, stars, sun risings and settings, peace, tranquility, learning and relaxing are all included in the package at no extra charge 🙂

Private Self Care Services Available at deep discounts.
All activities are optional.
You can choose to join in on all of our workshops or go take a nap, journal outside on the patio, or read a book by the fire instead.  
There will also be plenty of time to relax and explore the wonders of the Poconos right here in our own backyard. *Massage, facial, reiki, and consultations are available for an additional fee.
Got Questions? We have answers:
When should I arrive?

Can I check in late and/or leave early?

When does the retreat end?

What is included in my tuition?

What should I bring to the retreat?

Can I bring my grumpy, judgmental, antagonistic, bad attitude with me?

How many friends can I bring with me?

Do I have to bring any friends with me?

What are the accommodations/lodging like?

Are there showers and toilets in each room?

Should I bring bedding & towels?

Can I request to share a room with my friend?

Can I bring my children?

What kind of food will be served?

Is there Parking?

Can I bring my computer, ipad and cell phone?

Is there Wifi?

What kind of physical condition do I need to be in to participate in activities?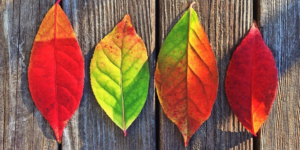 Meet your Hostesses:
We're talking about facilitators, not cupcakes there honey.
Marina Sky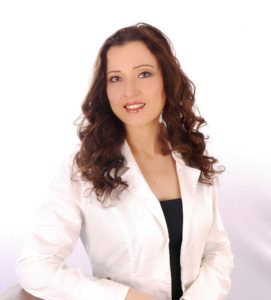 As a Certified Functional Medicine Nutritionist and Licensed Esthetician, Marina Sky has a unique approach to healing the skin inside and out with a personalized program that helps her clients achieve their ultimate goals for healthy skin and body. Marina specializes in treating skin conditions (acne, rosacea, eczema,psoriasis), as well as issues related to autoimmune conditions, digestive issues and hormonal imbalances. Marina has overcome her own struggles with cystic acne and Hashimoto's (autoimmune thyroid condition) with natural healing methods and skincare treatments, and she is very passionate about helping people look and feel amazing.
Workshops led by Marina:
Daily Hands-On, Food Preparation Demos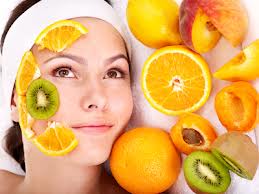 Detox Your Life – What are toxins? How do they affect your life? Learn how to avoid them and rid them from your life.
Natural Skincare 101 – Learn the best approaches to taking care of your skin at any age. Learn how to deal with common skin issues.  
Enhance Your Natural Beauty – Highlight your best features with simple makeup tips and techniques for day and night.
Got a question? Email marinaskyml@gmail.com
What Others Have Said About Marina:  
"I had the pleasure of meeting Marina through a recommendation by my chiropractor. At that time I was struggling with several issues including diabetes, weight and anxiety. I had tried many different ways to lose weight with no success. As I got to know Marina, I began to realize the depth of her knowledge about nutrition, diet and exercise, to name a few, was second to none. With Marina's help and guidance I learned how to understand the food I eat and how my body works with this food. Throughout our sessions Marina taught me so much valuable information that once I began following my personal lifestyle plan, I started seeing results. Not only have I been able to lose weight but I have developed lifestyle changes which will benefit me for the rest of my life. It is amazing how energized I feel since beginning her program. I must say Marina is the utmost professional yet she has a compassion and dedication to her clients. I am thrilled to be able to say that I worked with her." ~ Randi, 60, insurance broker
"I went through Marina's Natural Skin Program and my skin cleared up and my forehead wrinkles and smile lines became less noticeable. I used to try out all different products (some very expensive), but they only left me with more irritation. My Doctor recommended antibiotics and Accutane, but I just didn't want to risk having all those side effects from poisoning my body. I'm so glad I didn't give in and found this natural approach to resolving my hormonal acne at the core. My hair and nails are so much healthier, too. I couldn't be more pleased with the results. I love what it's done for my self esteem!!!" ~ Anne, 38, realtor
"I am 40, and I loved Marina's program for treating skin from inside and out. It was super effective for clearing up my skin. I had adult acne in my 20s and even in my 30s, and wish I knew about this earlier. Since my skin is changing, I needed something more nourishing and anti-aging as well. Now I wake up with glowing and clear skin, without any redness, dryness, or peeling. I can't believe that I finally have clear skin, and it's looking younger and younger every day!" ~ Nancy, 40, office manager
Katie Leiher
Katie Leiher is co-owner and Officer of Delight and All Things Magical at Heroes Journey Fitness (www.heroesjourney.com). She is a meditation teacher, reiki practitioner, crossfit instructor, yoga instructor, positive psychology practitioner and lover of life, vitality and all things spiritual. Her mission and passion is to empower people to live happier, healthier lives. She believes that the studied and proven tools of positive psychology help us to bridge the gap between our physical bodies and our limiting beliefs and mental barriers. She's obsessed with the healing power of deep, human connection. She feels most alive when frolicking amongst mountains, rivers, sunshine and fresh air. And she enjoys daily cuddles with her rescued puppy, Sweet Pea.
CrossFit Level 1 certification

CrossFit Kids certification

500 Hour Yoga certification

Restorative Yoga certification

Reiki Energy Healing certification

Certification in Applied Positive Psychology
Workshops led by Katie:
Daily Yoga or Meditation Class
Reiki Healing Circle
Attitude of Gratitude – Learn about how evolution has biased your mind and body for negativity and how you can counter this tendency to worry, judge and ruminate by practicing gratitude. Learn the science of gratitude and savoring and quick, new gratitude exercises you can do at home.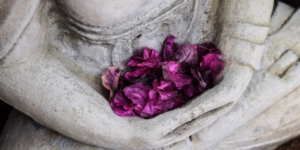 Mind Over Chatter – Is your mind full or are you mindful? Learn about how your brain works to identify and reprogram your limiting beliefs to more empowering, solution oriented thoughts. Create a home mindfulness or meditation practice.
Habit Change – Of course you can teach an old dog new tricks, you just need to know how habits form and how to break them. Learn to identify the trigger, habit loop and appropriate rewards to break old habits and instill new ones for life.
Meet Your Inner Wise Woman – Learn the science of intuition and how to tell the difference between the static and the signals. Practice tapping your inner wisdom and intuition. Befriend your Inner Wise Woman and keep her close always.
Got a question? Email Katie@heroesjourney.com
What Others Have Said About Katie:  
"Sometimes you just need to hit the pause button and take a step back in order to clarify things…working with Katie has helped me figure this out." ~ Becky B., 36, teacher.
"I had the most peaceful sleep that night [after Reiki session.] Friday morning I felt like I slept for 16 good hours." ~ Paul J., 45, doctor.
"Due to my OCD, I rarely feel truly safe in the world.  My mind is always on high alert of who/what is near me and who/what did I touch.  Last night when you placed your hands on the sides of my head, I felt like so much fear exited my body.  I felt safe!  ~ Karen C., 35, teacher.
"I came to a rude awakening. I wasn't really happy. The self-help books & online courses weren't getting me out of the rut.  Fortunately, 'Happier' appeared with the missing links – an excellent teacher who exemplifies the qualities being taught and a group of happiness seekers.  So, we meditated, we listened, we learned the qualities, and practiced skills such as mindfulness, forgiveness, gratitude, and inner wisdom. We became a circle of friends who hated to see it end.  And I'm a lot happier now, knowing I'm on the path to living a more meaningful, healthy life." ~ Diane L.,68, retired teacher.

Only 10 spaces available.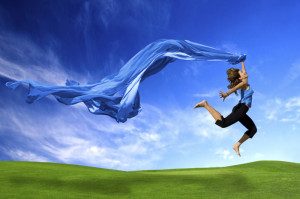 Invest In Your Health
Includes Accommodations, Meals, Snacks, Workshops and Special Gift Package.
Your two options to choose from:
Option 1

: November 11-14 ~ 4 days/3 nights ~ Friday through Monday
$745 double occupancy
(additional $200 for single occupancy)
Option 2

: November 11-13 ~ 3 days/2 nights ~ Friday through Sunday
$645 double occupancy
(additional $150 for single occupancy)
Option 3

: November 12 or November 13 ~ 1 day ~ Saturday or Sunday
$199 (full-day experience)
Refer a friend** who attends and receive a $50 discount per friend! Invite 4 friends – that's $200!
**Friend must be a new client to Katie and Marina.  Not applicable for Option 3.
Deposit:
$200 non-refundable deposit is due to hold all reservations. Balance must be paid within 3 weeks of retreat start date.

Cancellation Policy:  
Deposits are not refundable, but transferrable.
Cancellations within 3 weeks of retreat date are not refundable, but transferrable.
Payment:  
We accept checks, cash, money orders. Credit cards will be accepted with an additional 3% processing fee.
Payment plans are available – contact us for more information.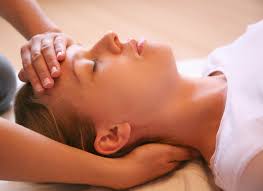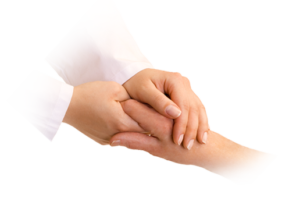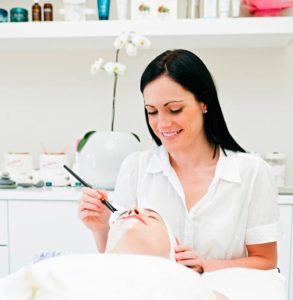 Additional Services (A La Carte):
Detoxification Kit

Private Nutrition Consultation

Therapeutic Facial Treatments

Therapeutic Massage Services

Private Reiki Session

Private Restorative Yoga Session

Private Lifestyle Coaching Session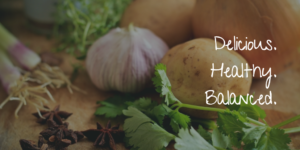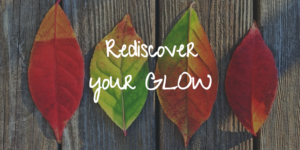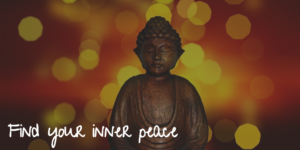 Only one thing left to do.
Grab your spot and bring some girlfriends!
Join us November 11th – 14th, 2016
Yay, you've made it this far! Which means, you must be ready for some serious self care and a whole lot of self love! As a retreat participant, you're going to get:
4 days of activities that'll leave you feeling relaxed, recharged and rejuvenated.
4 days of powerful health and wellness workshops that will empower you to make lasting changes in your life.
3 evening experiences that'll float you off to dreamland with ease.
3 1/2 days of healthy and scrumptious meals.
A sweet, retreat SWAG bag filled with self care goodies.
Life changing skills, tools and a game plan to stay in charge of your health!
Retreats that don't include half as much without the personal attention cost $1,000 – $1,500.
You get EVERYTHING for as little as $745
Refer a friend and get $50 off (that's as little as $695)!