Skin, Body, Soul Rejuvenation Retreat
Rediscover Your Glow
Do you look in the mirror in the morning and think "I look like a old hot mess"?
Are you sick and tired of saying to yourself "I can have my life back when my kids are in college"?
Are you always running from one thing to the next and putting yourself last?
Do you wish you look better in (and out) of your clothing?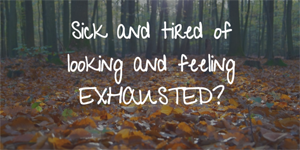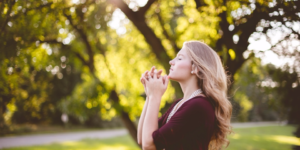 Remember what it feels like …
... to be taken care of, to be nourished, to be loved? To treat yourself with the same love you give out to your family day in and day out. To balance your driving the kids around with equal parts of self-care: whether that's yoga, facial, exercise, massage, reading or just girl time. Time for our Rejuvenation Retreat!
Are you ready for a day of rejuvenation and a recharge?
Come with us on a single day retreat just for you!
Rejuvenation Retreat
June 9. 2019
*Hurry, space is limited to 25 people!
---
WARNING: This intense level of nurturing may leave your craving even more "you time".
Side effects will include joy, the intense feeling to hug others, and uncontrolled giggles.
This Rejuvenation Retreat is IDEAL for you if:
Jump-start a beginning of a lifestyle change.
Feel the safety of heartfelt connections to other powerful women.
Refresh with healthy foods, fresh air and exercise.
Let go, but don't know how to get started.
This Retreat is NOT for you if:
You want a typical R&R experience like at a retreat mega-center. This will be intimate and personal.
Can't stay off technology. Cell phone use will be restricted to non-communal spaces.
You aren't ready to fully let go or enjoy yourself.
*Only 25 Spaces Available
What To Expect:
Heart-felt Connection with others
Much-needed Time to Self Reflect
The feeling of Aliveness by taking Vitamin N
An exhale that you know means "I'm more relaxed than I've been in a while"
An expedited self-care education leaving you a master of nurturing yourself
What's Included:
Beautiful accommodations at the Lake View Lodge.
Lunch and Dinner: Simple, easy, paleo-friendly, nutrient dense, vital, fresh, whole foods.
Minimally processed, consciously sourced animal products and plants. No gluten, dairy, sugar, GMO's, or artificial anything.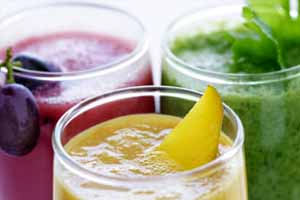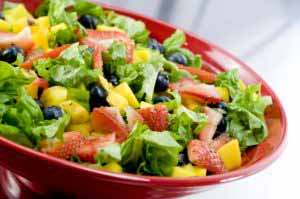 Meals are designed to make you "mmmmmm" and ask, "Are you sure this is healthy for me?" If this is a new way of eating and you have any concerns or questions please let us know, we will be happy to discuss the menu with you.
Rejuvenation Retreat Schedule
Fitness Hike - The sun is shining and its time to be outside. Gain energy & feel alive while taking your daily dose of Vitamin N (N is for Nature). In this fun and creative hike we will explore simple movements to gain a good workout while taking in the breathtaking surroundings. Enjoy the connection with others while breathing fresh air and being mindful of our environment.
Revive your Spirit & Soul – Learn simple stretches including some yoga for any body, breath, meditation and mindfulness for managing emotions and recharge your body, mind and soul. These practices will be used to create clarity, focus vitality.
Hands-On, Food Preparation Demonstrations
Healthy Aging Workshop - Learn the best approaches to taking care of your skin from inside and out as we age. Learn how to deal with common skin concerns.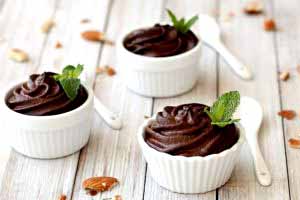 Rejuvenation Retreat Activities
10:00 am-11:00 am --- Welcome Festivities
11:00 am-12:30 pm --- Fitness Walk to Waterfalls and Lake
1:00 pm-2:30 pm --- Food Preparation Demonstration and Lunch (Vegan Option)
2:30 pm- 3:30 pm --- Healthy Aging Workshop
3:30 pm - 4:30 pm --- Yoga/Stretching
4:30 pm- 6:00 pm --- Health Vision Board
6:30 pm- 7:30 pm --- Healthy Treat Demo and Vegan Dinner with Dessert
7:30 pm- 8:00 pm --- Farewell Ceremony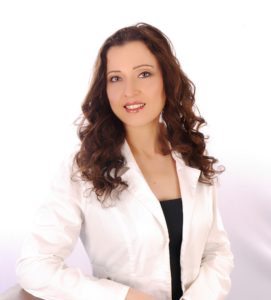 As a Certified Functional Medicine Nutritionist and Licensed Esthetician, Marina Sky has a unique approach to healing the skin inside and out with a personalized program that helps her clients achieve their ultimate goals for healthy skin and body. Marina specializes in treating skin conditions (acne, rosacea, eczema,psoriasis), as well as issues related to autoimmune conditions, digestive issues and hormonal imbalances. Marina has overcome her own struggles with cystic acne and Hashimoto's (autoimmune thyroid condition) with natural healing methods and skincare treatments, and she is very passionate about helping people look and feel amazing.
Got a question" healnjspa@gmail.com
What Others Have Said About Marina:
"I had the pleasure of meeting Marina through a recommendation by my chiropractor. At that time I was struggling with several issues including diabetes, weight and anxiety. I had tried many different ways to lose weight with no success. As I got to know Marina, I began to realize the depth of her knowledge about nutrition, diet and exercise, to name a few, was second to none. With Marina's help and guidance I learned how to understand the food I eat and how my body works with this food. Throughout our sessions Marina taught me so much valuable information that once I began following my personal lifestyle plan, I started seeing results. Not only have I been able to lose weight but I have developed lifestyle changes which will benefit me for the rest of my life. It is amazing how energized I feel since beginning her program. I must say Marina is the utmost professional yet she has a compassion and dedication to her clients. I am thrilled to be able to say that I worked with her." ~ Randi, 60, insurance broker
"I went through Marina's Natural Skin Program and my skin cleared up and my forehead wrinkles and smile lines became less noticeable. I used to try out all different products (some very expensive), but they only left me with more irritation. My Doctor recommended antibiotics and Accutane, but I just didn't want to risk having all those side effects from poisoning my body. I'm so glad I didn't give in and found this natural approach to resolving my hormonal acne at the core. My hair and nails are so much healthier, too. I couldn't be more pleased with the results. I love what it's done for my self esteem!!!" ~ Anne, 38, realtor
"I am 40, and I loved Marina's program for treating skin from inside and out. It was super effective for clearing up my skin. I had adult acne in my 20s and even in my 30s, and wish I knew about this earlier. Since my skin is changing, I needed something more nourishing and anti-aging as well. Now I wake up with glowing and clear skin, without any redness, dryness, or peeling. I can't believe that I finally have clear skin, and it's looking younger and younger every day!" ~ Nancy, 40, office manager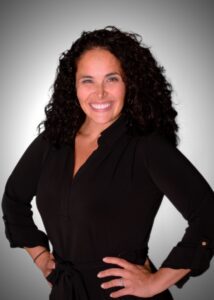 Lois is the Managing Director of Fitness Coaching LLC. Lois is an exercise, health and performance specialist and holds a Dual Bachelor's Degree from Montclair University in both Health and Dance. Additionally, Lois holds multiple certifications through the national organization, Aerobics and Fitness Association of America (AFAA an affiliate of NASM) in areas including Group Fitness, Kickboxing, Yoga, Pilates and Personal Training.
In addition to her certifications, Lois's comprehensive knowledge in the areas of fitness management is complimented with over 15 years of experience in helping individuals improve their fitness, health, appearance and overall wellness in both the private individual training model as well as traditional facility based approaches.
Lois believes one's total health and wellness is achieved through a comprehensive balance of behavior, physical and personal modifications and an emotional, social awareness of finding and building upon personal strengths. Lois has experience in helping individuals achieve their fitness goals whether they are de-conditioned adults, overwhelmed parents, adolescents or just beginning or revisiting their journey to health at the senior level.
Lois enjoys spending her free time with her husband and energetic twins. She understands the challenges individuals and especially parents face in regards to health and wellness. She lives her life with the motto that "small changes over a long period of time make a difference". FitnessCoachingLLC.com
Testimonials for Lois and Fitness Coaching:
I came into training with a fear of working out due to a fall last year. I am a busy professional and once I had knee surgery and physical therapy, I didn't know where to go next. Since working out with my trainer, I have grown stronger, can hike again and have improved my balance. I am grateful for my new found confidence. -J.F.
I have been working out over a year with my trainer and she is awesome!! She mixes things up so I never get bored...she pushes me and challenges me, and the hour always seems to fly by. The improvement in my strength and overall fitness are a testament to her expertise. -Nina C.
This company is great. I met with Lois, very personable and knowledgeable leader of her company. She took time to understand what my goals and priorities are and I have to say, the trainer she assigned has been tremendous in working out with me - he designs varying, custom workouts that target specifically the areas I struggle with in my life. More importantly I can pick things up off the floor again, ride my Harley without being in pain, and I have a ton more energy. -Fred S.
I highly recommend Fitness Coaching, LLC and Lois, in particular. Lois is friendly, pleasant, supportive, and knowledgeable. She thoughtfully listens to clients' concerns and fitness goals, before developing, demonstrating, and coaching clients through a personalized fitness plan. Thanks to Lois, I have learned correct techniques and progress through an effective & enjoyable fitness regimen with confidence! -Lori W.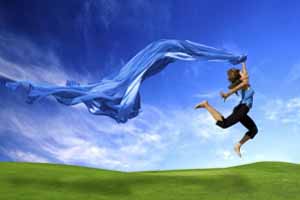 Invest In Your Health
Only $199 for a full-day experience if booked before April 30th
Cancellation Policy: Cancellations within 3 weeks of retreat date are not refundable, but transferrable.
Payment: We accept checks, cash, money orders. Credit cards will be accepted with an additional 3% processing fee.
---
Only one thing left to do:
Grab your spot and bring some girlfriends!
Skin, Body, Soul Rejuvenation Retreat
June 9, 2019
Yay, you've made it this far! Which means, you must be ready for some serious self care and a whole lot of self love! As a rejuvenation retreat participant, you're going to get:
A day filled with activities that'll leave you feeling relaxed, recharged and rejuvenated.
Powerful health and wellness information that will empower you to make lasting changes in your life.
Healthy and scrumptious meals.
A sweet, retreat SWAG bag filled with goodies.
Life changing skills, tools and a game plan to stay in charge of your health!
All For $199!